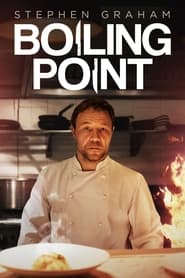 Boiling Point
There is no room for mistakes.
Release: Nov. 19, 2021
Duration: 92 min
Rated: R
Synopsis
Stephen Graham stars in this gritty drama. On the busiest night of the year at one of the hottest restaurants in London, charismatic and commanding head chef Andy Jones balances along a knife's edge as multiple personal and professional crises threaten to destroy everything he's worked for. A surprise visit from a health and safety inspector sets the staff on edge as the overbooked hot spot fills with guests. Jones tries his best to diffuse tensions between management and crew while catering to the ridiculous demands of customers.
Original title
Boiling Point
IMDb Rating7.532 380 votes
TMDb Rating7.29353 votes