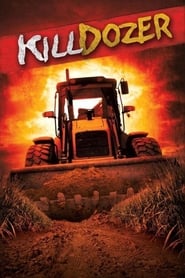 Killdozer
Everyone Knows a Machine Cannot Kill. Except the Machine.
Release: Feb. 02, 1974
Duration: 74 min
Rated: Unrated
Synopsis
Construction workers building an airstrip on a small Pacific Island during WWII encounter an ancient meteor. Then they are terrorized when some strange spirit-like being takes over a large bulldozer, and goes on a killing rampage.
IMDb Rating5.01 855 votes
TMDb Rating5.537 votes