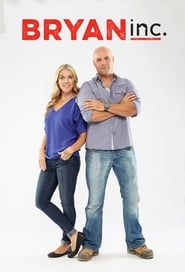 Bryan Inc.
Duration: 60 min/episode
Rated: N/A
Status: Returning Series
Synopsis
After three spirited home builds as husband and wife, Bryan and Sarah Baeumler take on an entirely different relationship: boss and employee! In Bryan Inc., Sarah joins Bryan's busy construction company as a Project Manager and together they will buy, renovate and sell two luxury homes. It's a huge learning curve for Sarah as she juggles trades, inevitable construction delays and strict budgets. Bryan is depending on his wife to rise to the new challenge, and together they struggle to find the balance between the demands of work and four very active kids.

First air date
Sep. 25, 2016
Last air date
Apr. 08, 2018
IMDb Rating4.9123 votes